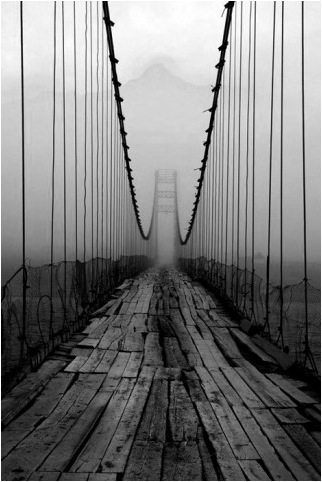 Streets, thudding with the beat of light,billowing pale, worn fires off the side of roads. A summit in the back, brown rain from prayer dust circling the hordes, their holy shawls. I left the black behind, worlds screaming with leftover souls. We hunt to feel a calypso pulse, anything like pressing water to our faces.
Sole of my cracked heel scratched with the heat of withering blood, on their hands, dead mist. Their eyes, hollow, watch while I do not fear.
Rippling, the tar hammering hues, you've always known I'd come. Deep, the water breathing out like a lung, at the edge of the lake, it flickers; rolling novas in a sea-flushed forest of color. Everything we came for. And then,
the sheer-hushed ivory morning, lacing our eyes up to the sky.
© Lauren Bernhagen 2012